Coupled Fluid, Energy, and Solute Transport (CFEST)
CFEST groundwater flow and transport code is a 3D finite element technology for simulation of complex groundwater systems.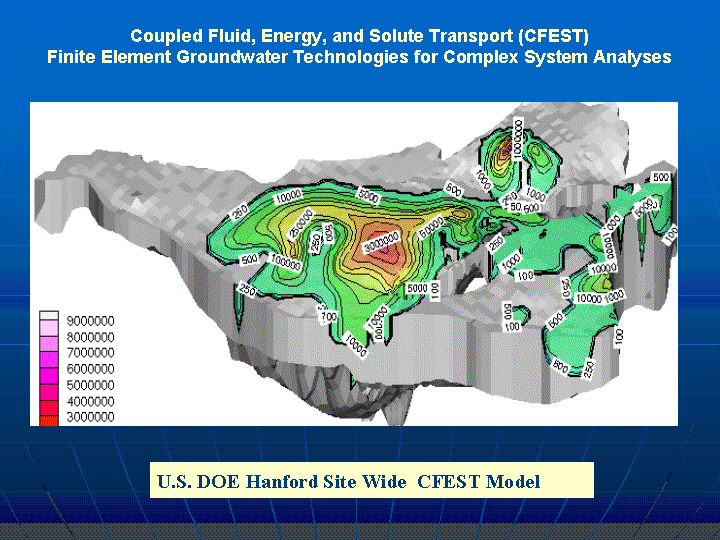 CFEST code applications include complex federal projects (DOE, EPA, DOD) and other projects.
CFEST is interfaced with Argus One (www.argusint.com). Complex system grids are generated interactively in hours. User can define external boundaries, wells, faults, rivers, recharge basins, and other features interactively or by importing ESRI shape files or Autocad "dxf" files. Starting size of grid at wells, faults, rivers, and other key features are inserted by clicking the given feature.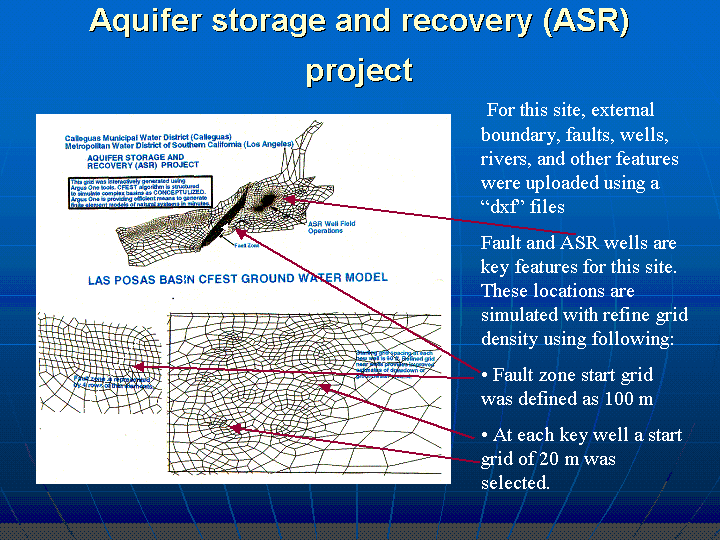 CFEST tools are also interfaced with state of the art plotting programs like TecPlot (www.amtec.com/) and EVS (Environmental Visualization System) (www.ctech.com/ ).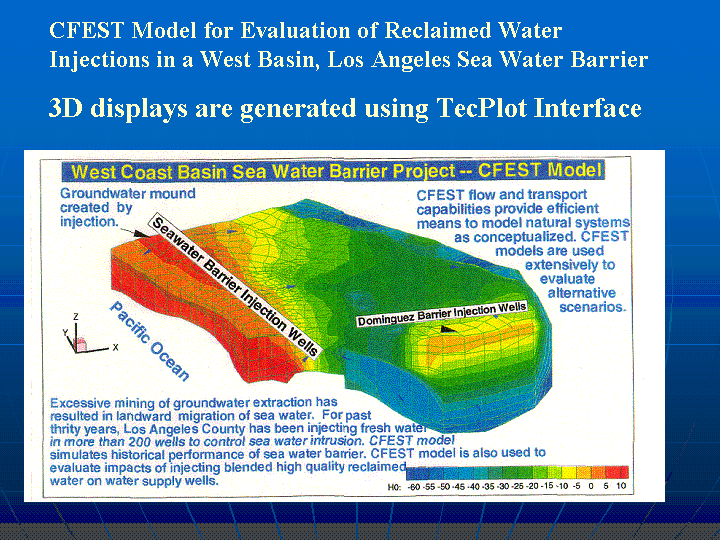 CFEST-UCODE tool provide inverse parameter estimation.
A quick browsing of 3-D models and field application slides provides additional information CFEST groundwater flow and transport technologies.